WET Global's product, Pure Ionic Water™ proudly supported the Water Smart Foundation in it's initiative to remove single use plastic drinking bottles from the 2nd edition of the prestigious Monaco Streaming Film Festival. MSFF is a hybrid film festival experience, celebrating global film and streaming content, and the people in the industry that work so hard to create this content, from the producers to the creators and the talent.
MSFF is dedicated to celebrating inclusive and diverse filmmakers from across the globe. All of the attendees were able to drink pure, mineral high alkaline water which was available from its Pure Ionic Water™ stations, and to help support the Water Smart Foundation's environmental initiative of reducing plastic by introducing it to the world of streaming and film.
Attendees at this year's awards ceremony included Cherie Blair, actress Victoria Smurfit, entertainer Michael Flatley and many other high profile celebrities. Industry attendees were particularly interested in the Pure Ionic Water™ offering on set and in remote locations. The solution is a portable case which can create mineralised water from local water sources, or points that can be installed in trailers. The industry needs to address their environmental footprint and welcomes this innovative solution created to support the objectives of the Water Smart Foundation.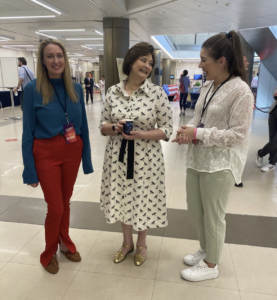 Cherie Blair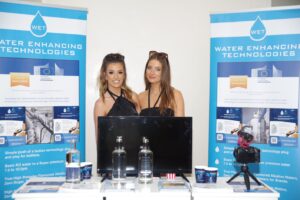 WET Pure Ionic Water™ MCSFF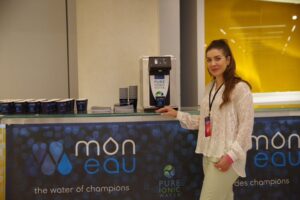 WET Pure Ionic Water™ MCSFF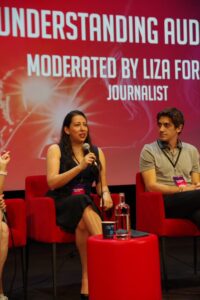 Conference Speakers Hydrating Pure Ionic Water™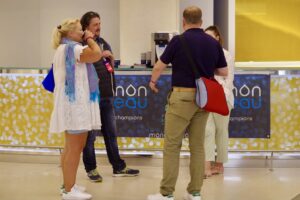 Streaming Festival Goers Enjoying Pure Ionic Water™